From Huppie Mama
I was so happy to try another product from Fischer & Wieser after reviewing their delicious Roasted Raspberry Chipotle Sauce and Whole Lemon & Fig Marmalade. This time, I got to sample the Garlic & Basil Spaghetti Sauce from the Mom's Pasta Sauce collection. Usually I make my own tomato sauce from scratch, so I was a bit skeptical. I was instantly impressed!! This sauce is truly delicious. Unlike most jar sauces, you can actually see pieces of fresh basil leaves and garlic cloves. It tastes like sauce that has been simmering on a stovetop all day long, straight from the jar. This sauce would be great for homemade pizzas, pasta, and chicken parmigiana. Rather than using it straight from the jar, I wanted to show my readers a way to jazz up this sauce. Check out this recipe!
Chicken Penne a la Vodka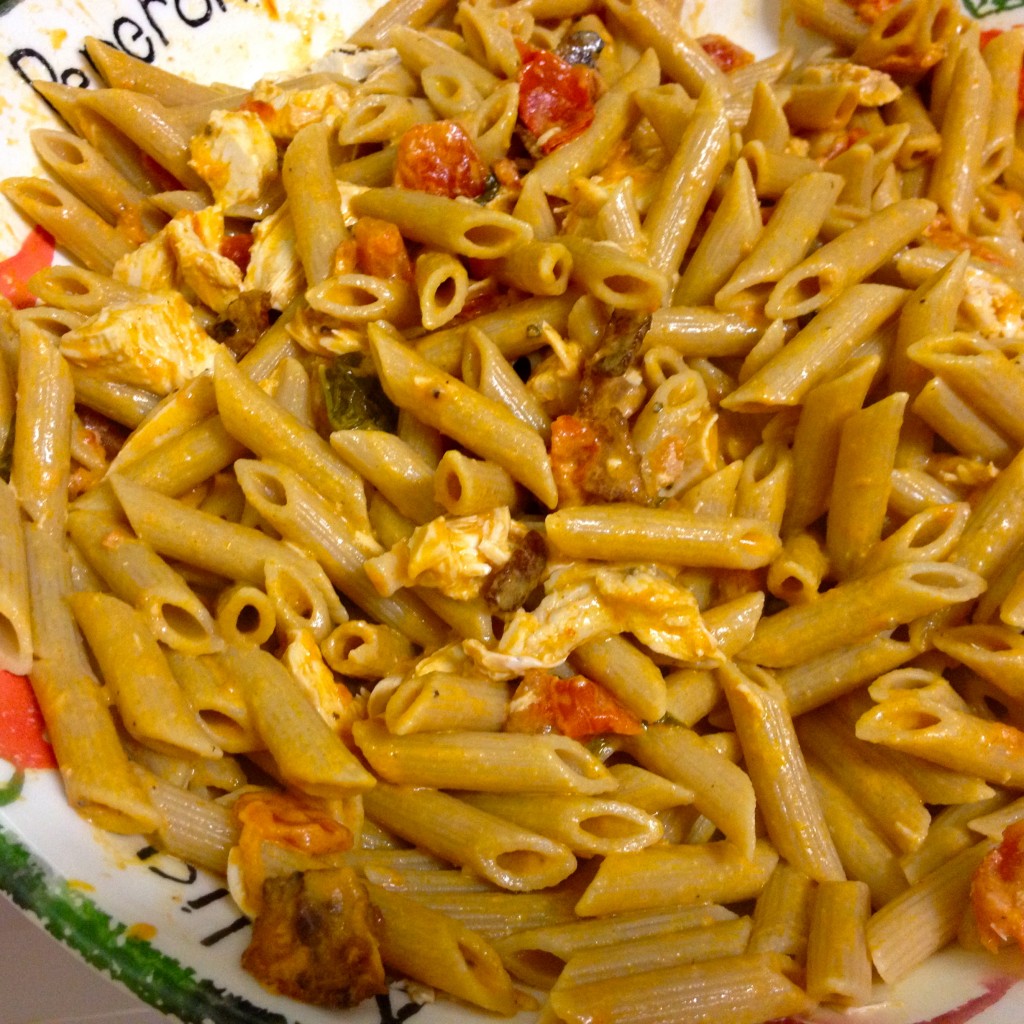 Ingredients:
1 box of whole wheat penne
2 bone-in, skin-on chicken breasts
1/2 jar Mom's Pasta Sauce
1/2 cup of heavy cream
2 strips of bacon
2 T vodka
salt and pepper to taste
Directions
Step 1: Begin by coating the chicken with salt and pepper to taste. Roast in a preheated 400 degree oven uncovered about 40 – 45 minutes, or until it reaches an internal temperature of 180 degrees.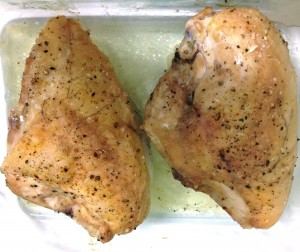 Step 2: Boil a pot of water and cook pasta as directed on the package. In a separate pan, brown bacon until cooked through.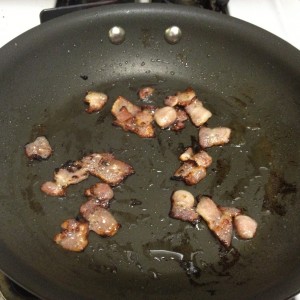 Step 3: When the bacon is crisp, add cream and bring to a boil, then reduce to a simmer.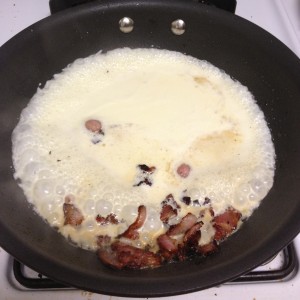 Step 4: Add tomato sauce and vodka. Stir to combine and allow to thicken.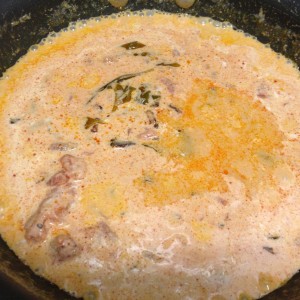 Step 5: Remove the roasted chicken from the bone and shred into bite-size pieces.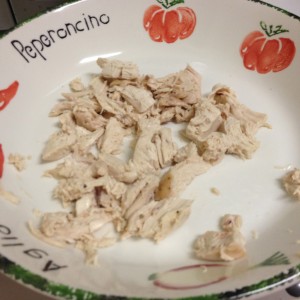 Step 6: When sauce is creamy, toss in cooked pasta and chicken. Serve!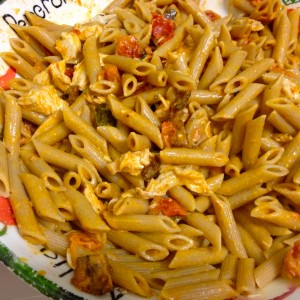 To learn more, 'like' Fischer & Wieser on Facebook and 'follow' Fischer & Wieser on twitter.
BUY IT! Visit the Fischer & Wieser store locater to find Mom's Pasta Sauces (RV $6 – 10) in your neighborhood grocery store.
*I received the aforementioned product for free to review. The opinions expressed are honest and provided without monetary compensation.