From My Table
We at My Table are book people, naturally. So we're happy to tell you about 11 recently published local food books and cookbooks. From national cookbooks that include our local favorites to local writers who are celebrating food cultures from other countries, we've collected a few titles here at the office over the past several months and were more than happy to dive right in. You should dive in, too.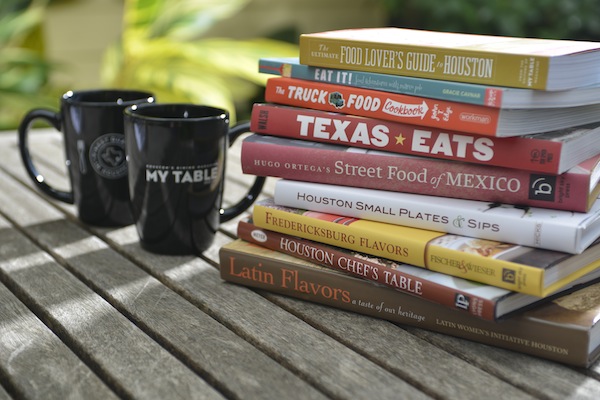 Fredericksburg Flavors: Recipes from the Heart of the Texas Hill Country
By Case D. Fischer & Mark Wieser with John DeMers
Who among us does not know of Fredericksburg's Das Peach Haus and Fischer & Wieser? Almost 200 pages of recipes use Fischer & Wieser products.